Um dia cheio de emoções precisa de uma trilha sonora à altura. Músicas românticas, animadas e divertidas que vão ficar na sua memória para sempre! Se você ainda não escolheu o que vai tocar no seu casamento, aqui vão 3 playlists especiais.
1. Músicas para escutar durante os preparativos
Um momento de expectativa que você vai se lembrar para sempre.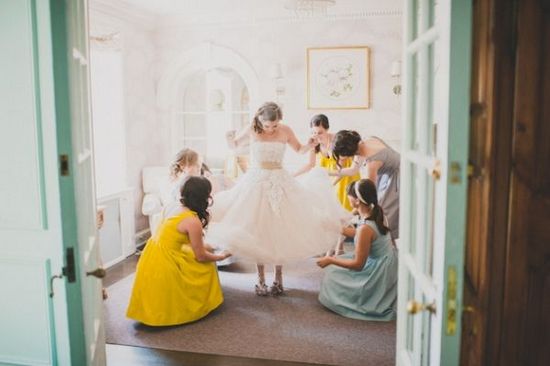 Foto: applebrides.com
Marry You – Bruno Mars
Goin' To The Chapel – The Dixie Cups
I Do – Colbie Caillat
Wishin' And Hopin' – Ani Difranco
Today I Met The Boy I'm Going To Marry – Darlene Love
Ever Ever After – Carrie Underwood
Wedding Bell Blues – Glee
Wouldn't It Be Nice – Beach Boys
Glamorous – Fergie
Girls Just Want To Have Fun – Cyndi Lauper
Love Story – Taylor Swift
It's In His Kiss – Cher
Perfect Day – Hoku
Unwritten – Natasha Bedingfield
My Life Would Suck Without You – Kelly Clarkson
Crazy In Love – Beyonce
Say Hey (I Love You) – Michael Franti
White Wedding – Billy Idol
I Gotta Feeling – Black Eyed Peas
This Will Be – Natalie Cole
True Blue – Madonna
Get Me To The Church On Time – Frank Sinatra
Pra Você Guardei o Amor – Nando Reis
Toda Forma de Amor – Lulu Santos
Encontrar Alguém – Jota Quest
Só Tinha de Ser Com Você – Tom Jobim e Vinícius de Moraes
2. Músicas para a festa de casamento
Você precisa selecionar músicas que animem a pista de dança e agradem a todos os convidados. Com essa seleção, seu trabalho fica muito mais fácil.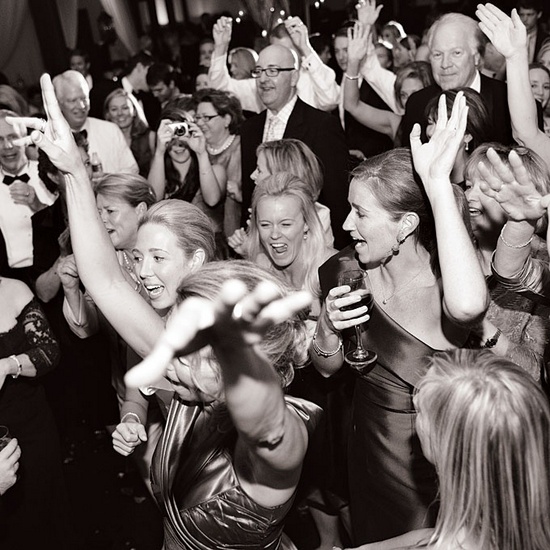 Foto: brides.com
Treasure – Bruno Mars
Somebody Loves You – Betty Who
Happy – Pharrell Williams
Beatles - I Want to Hold Your Hand
All of Me – John Legend
XO – Beyonce
Mika – Relax, Take It Easy
Same Love – Macklemore
Closer – Tegan and Sara
Mirrors – Justin Timberlake
Feel So Close – Calvin Harris
Dancing Queen – Abba
Staying Alive – Bee Gees
YMCA – Village People
I Will Survive – Gloria Gaynor
Holiday – Madonna
Groove Is In The Heart – Dee-Lite
Billie Jean – Michael Jackson
Rock DJ – Robbie Williams
Tragedy – Bee Gees/Steps
Upside Down – Diana Ross
Can't Get You Out Of My Head – Kylie Minogue
Hot In Here – Nelly
I Gotta Feeling – Black Eye Peas
Wake Me Up Before You Go Go – What
Born Slippy – Underworld
Macarena – Los Del Rio
Vogue – Madonna
Oops Upside You Head – Gap Band
Rockerfella Skank – Fatboy Slim
We Are Family – Sister Sledge
Don't Stop Til You Get Enough – Michael Jackson
Music Sounds Better – Stardust
Heart of Glass – Blondie
Blame It On The Boogie – The Jacksons
Rappers Delight – Sugar Hill Gang
Don't You Want Me Baby – Human League
Blue Monday – New Order
You're The One That I Want – John Travolta & Olivia Newton John
Disco Inferno – Tramps
Fight For Your Right – Beastie Boys
Independent Women – Destiny's Child
It's Raining Men – Weather  Girls
La Vida Loca – Ricky Martin
Sex Machine – James Brown
Into The Grove – Madonna
Saturday Night – Whigfield
Accidentally in Love – Counting Crows
Dancing In The Street – Martha & The Vandellas
You Should Be Dancing – Bee Gees
That's The Way – KC & The Sunshine Band
Oh, L'Amour – Erasure
Believe – Cher
My Prerogative – Bobby Brown
Celebration – Kool & The Gang
Descobridor dos Sete Mares – Tim Maia
Não Quero Dinheiro – Tim Maia
Olhar 43 – RPM
Vou Deixar – Skank
Meu Erro – Paralamas
Não Me Deixe Só – Vanessa da Mata
Whisky a Go Go – Roupa Nova
Você Não Soube Me Amar – Blitz
Banho de Lua – Cely Campello
Superfantástico – Balão Mágico
3. Músicas para jogar o bouquet
Toda a empolgação das suas amigas solteiras tem que ser embalada por músicas divertidas e que combinem com o momento.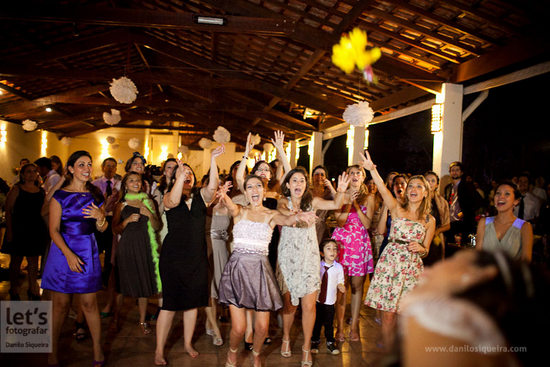 Foto: danilosiqueira.com
Single Ladies – Beyonce
Girls Just Wanna Have Fun – Cyndi Lauper
Pretty Woman – Roy Orbison
Girls, Girls, Girls – Motley Crue
Where Them Girls At – Flo Rida, David Guetta and Nicki Minaj
Sua música favorita não está na lista? Coloque nos comentários as canções que não podem faltar no seu grande dia!